NIKE
In 2011 I got a full-time job working in-house as a Product Graphic Designer in Nike Sportswear.  It was right after Nike acquired the NFL license, and the big push in NSW was something called 'Amplify Sport.'  The idea was to make sport-specific lifestyle product for athletes off the court / gridiron / field, etc.
I worked in Sportswear from 2011 through 2014, when I left to pursue freelance work and focus on my own skateboard hardware brand.
I returned to Nike for a few months in summer 2015 as a contractor in Nike SB.
The work on this page spans the NSW and Nike SB years.  Many of the designs are basketball- and-football-related, as these were the Amplify Sport categories I was assigned to within Sportswear.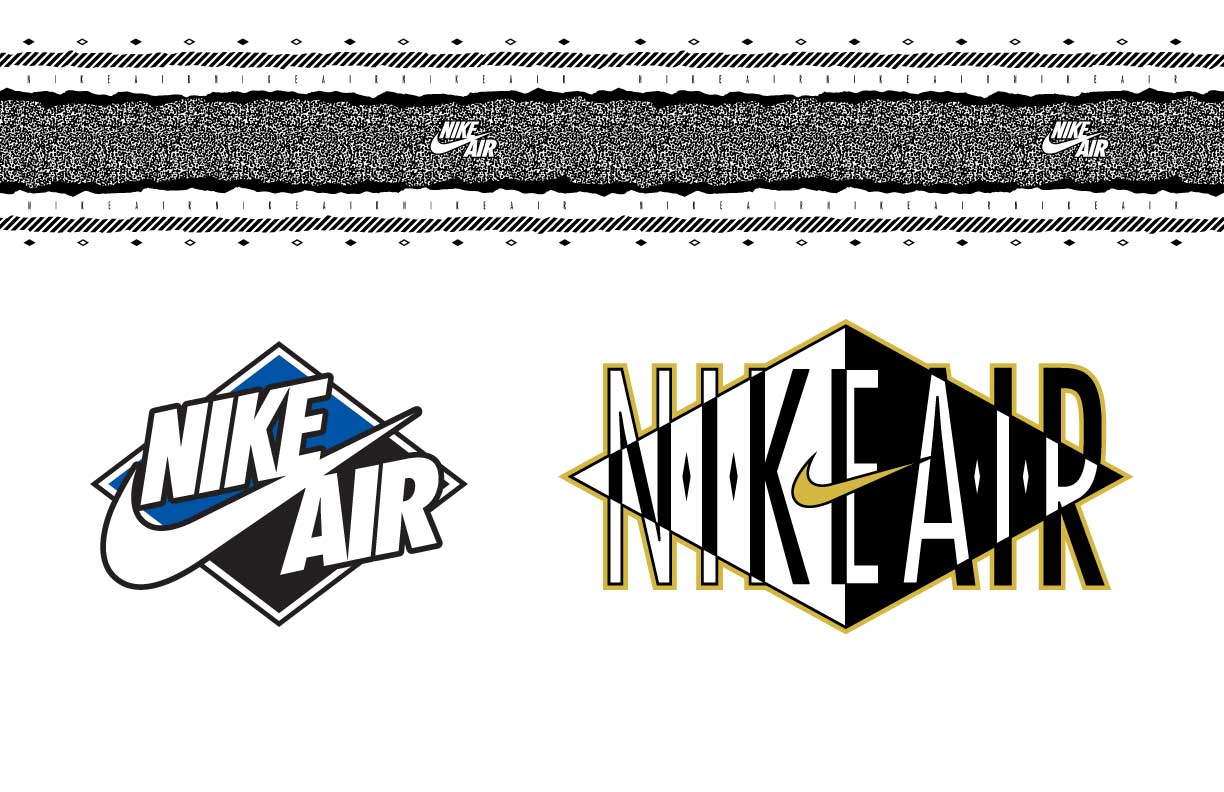 One of my faves from NSW Amplify Basketball:  As a graphic tailored to Lebron James' signature Sportswear product, I worked up this 'ambigram'  (an image that reads the same right-side-up and upside-down).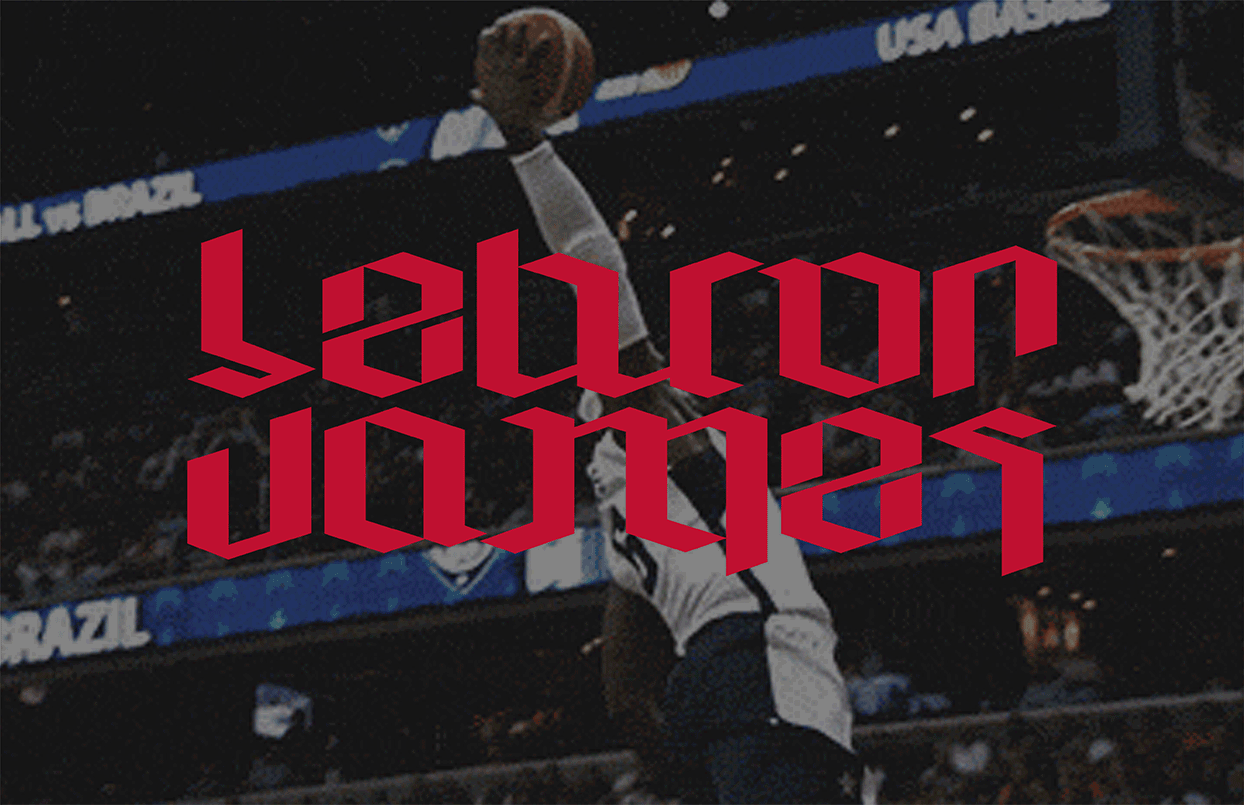 These next few Nike SB graphics were intended to promote the Street League contest.  The three Nike athletes in the mix were Paul Rodriguez, Ishod Wair and Sean Malto.  I made designs connecting back to their hometown sports teams for this series.  Look for the hidden 'NIKE SB' in the seat map in the graphic below: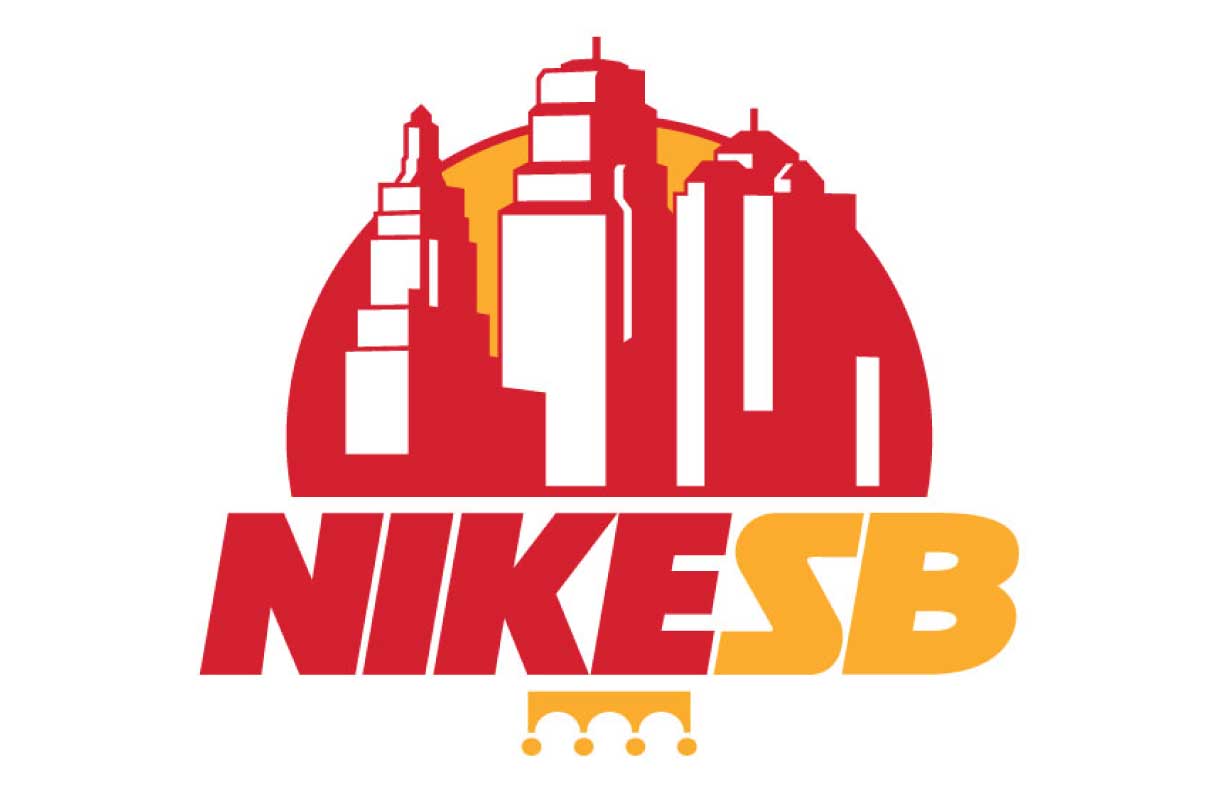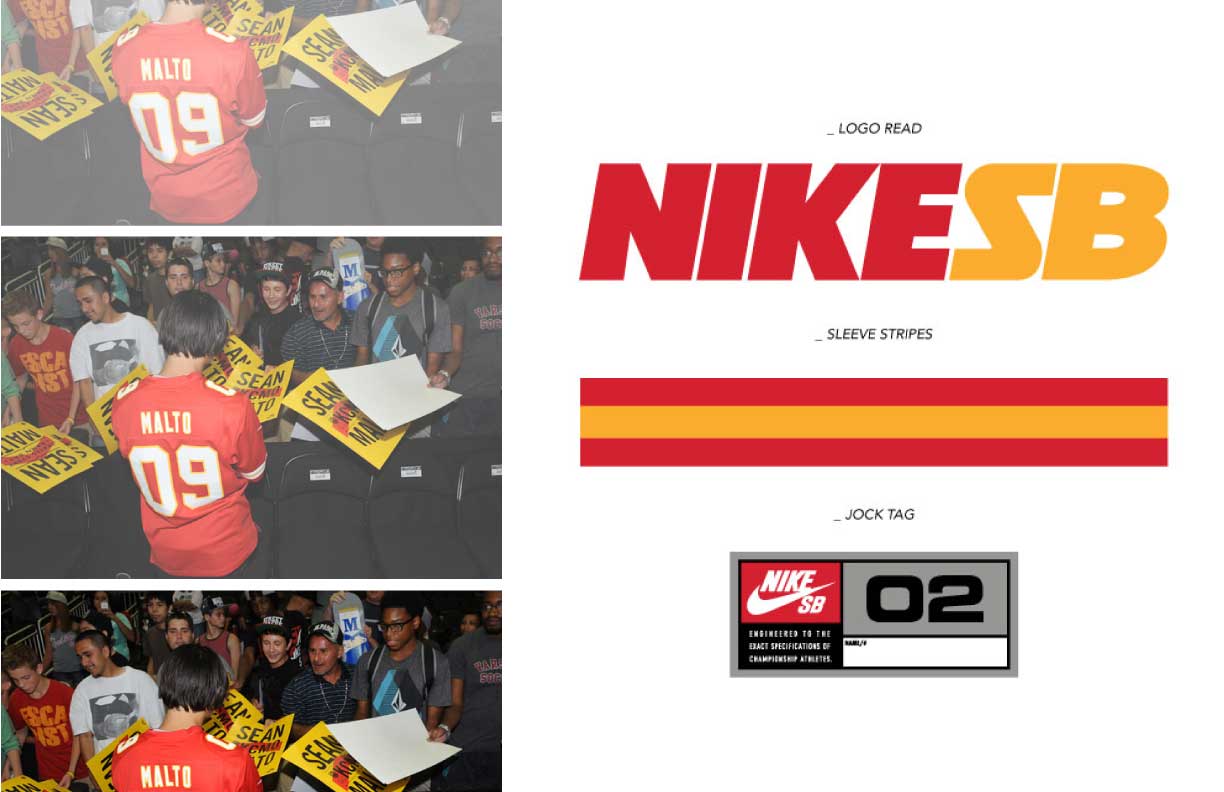 This branding update to the Nike Air Diamond Turf was a personal favorite from my time in Nike Sportswear:
When re-releasing the classic Deion Sanders trainer, the original Diamond Turf logo didn't pass legal.  As a result I got to cook up some 90s funk flavor.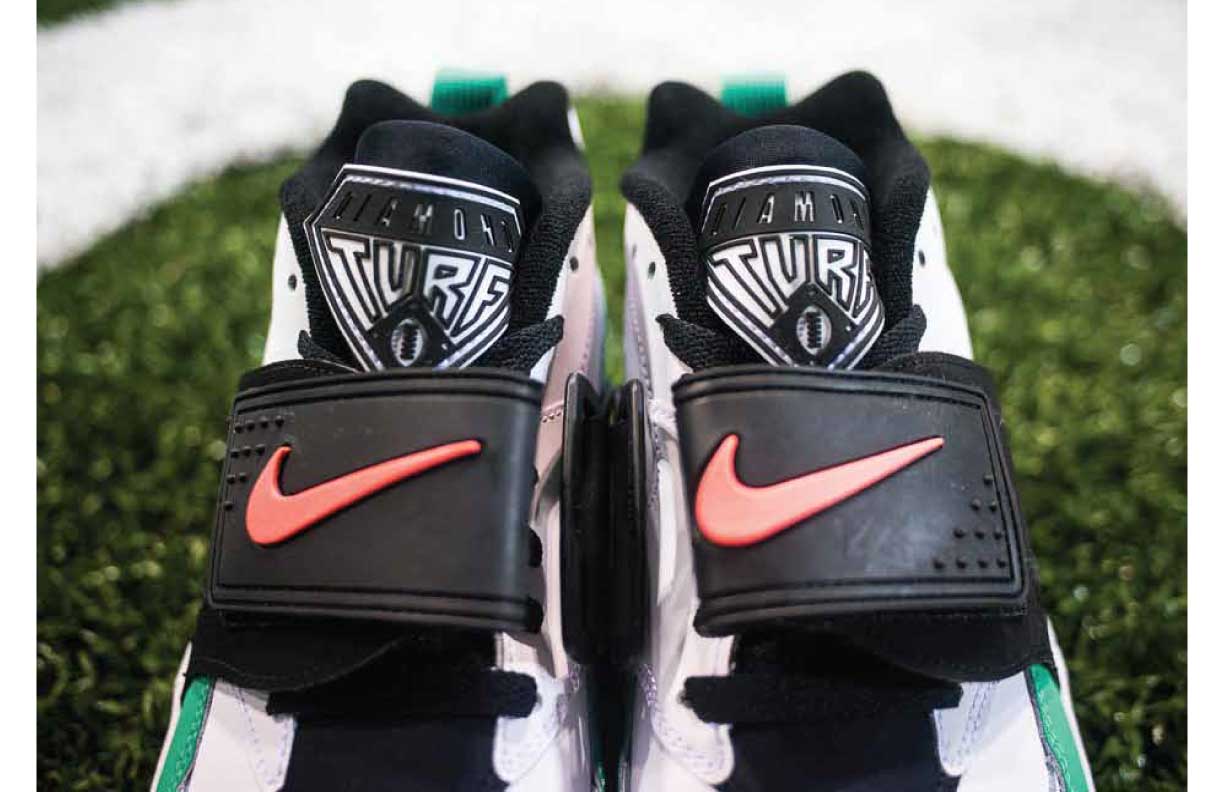 This Blazer hangtag was another fun NSW project.  I wrote the copy for it, too.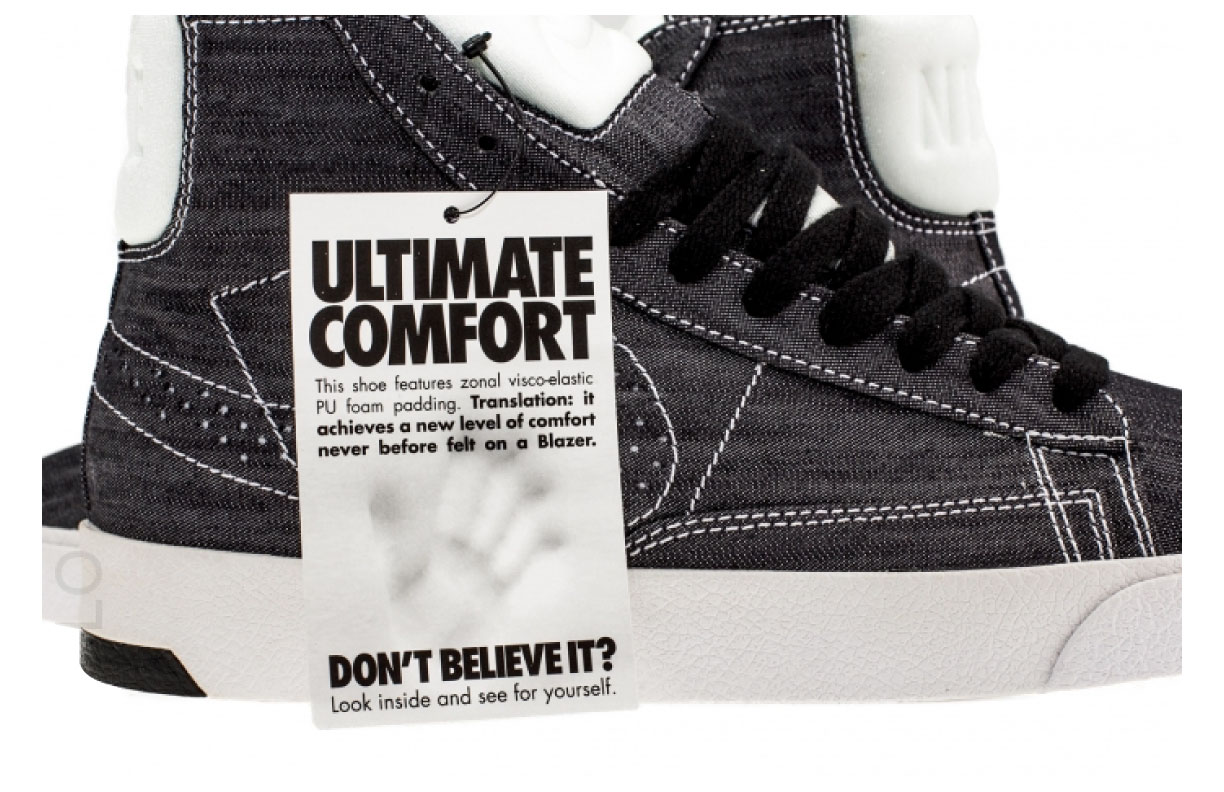 These next few images are from my first assignment in Nike Sportswear, working within the Amplify NFL group.  This was a special challenge, as we always had to be conscious of the fact that whatever graphics we created for licensed NFL product would be used on all 32 NFL teams.  So a design for the Jets (four-letter name), for instance, would also have to work for the Cardinals (9 letters!).
For concepts and samples, we'd always work up graphics for the Patriots, the Giants and the Cowboys.  Dallas gear was by far the biggest seller of our NFL product.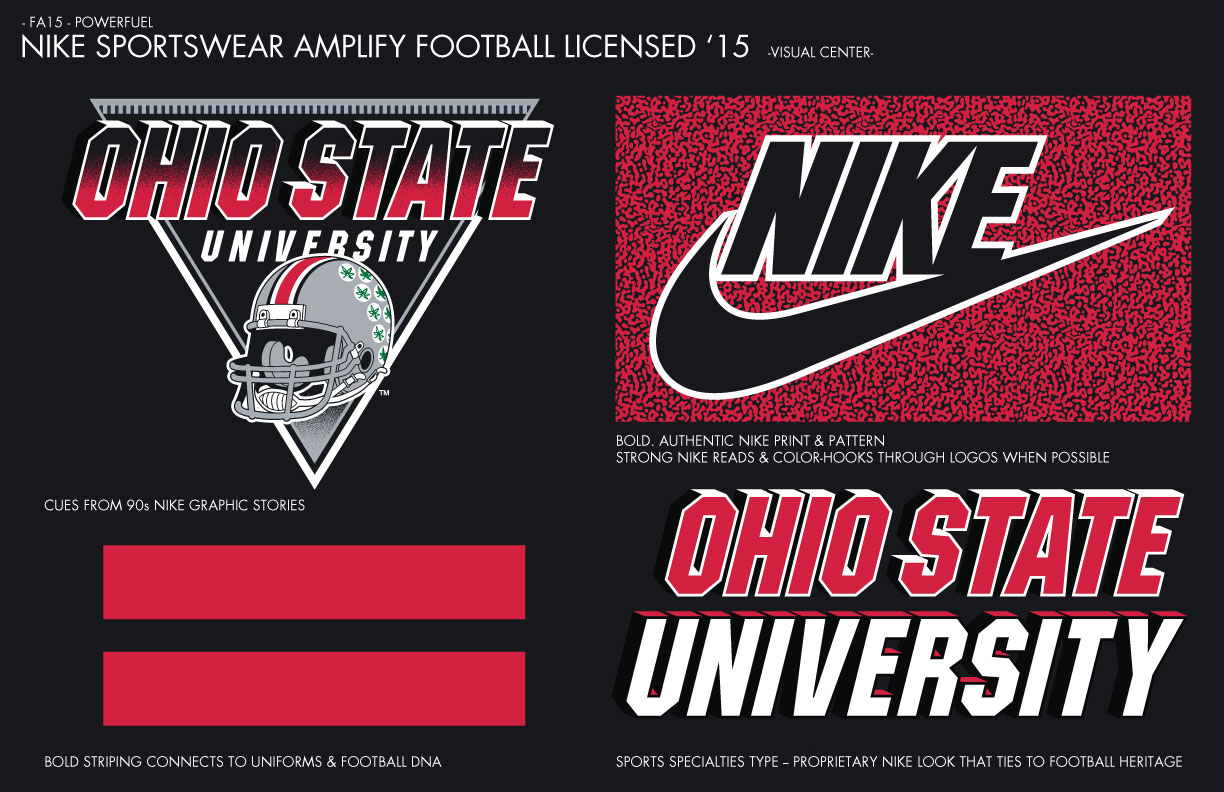 Later in the Amplify Sport saga, the NFL product moved away from licensed teamwear to lines focused on Nike football heritage, in particular, Bo Jackson.  His number 34 became a constant design element in the product offering.
This colorway of the retro Air Trainer SC highlighted Bo's habit of breaking his bat over his knee when he struck out.  I did the 'Broken Bats'  lettering visible through the translucent outsole.