FTC / WE
Much of my interest in design has its roots in and around skateboarding.  I grew up with Shorty's, Aesthetics, City Stars, Alien Workshop, Habitat, Girl, Chocolate, and local Minnesotan companies like Roots, Iota and Fobia Skateshop (whose designs by Todd Bratrud and Minneapolis artist Ewok are still among my all-time favorites).
Later, living in Boston, I became familiar with Ian Johnson's work for Western Edition and FTC.  Although they're based in San Francisco, there was a big following for these companies on the east coast, and we sold their goods at the shop I worked at, True East.
Over the years I eventually connected with Ian and wound up doing some graphics for these two brands.
* some of the images on this page change on mouse rollover *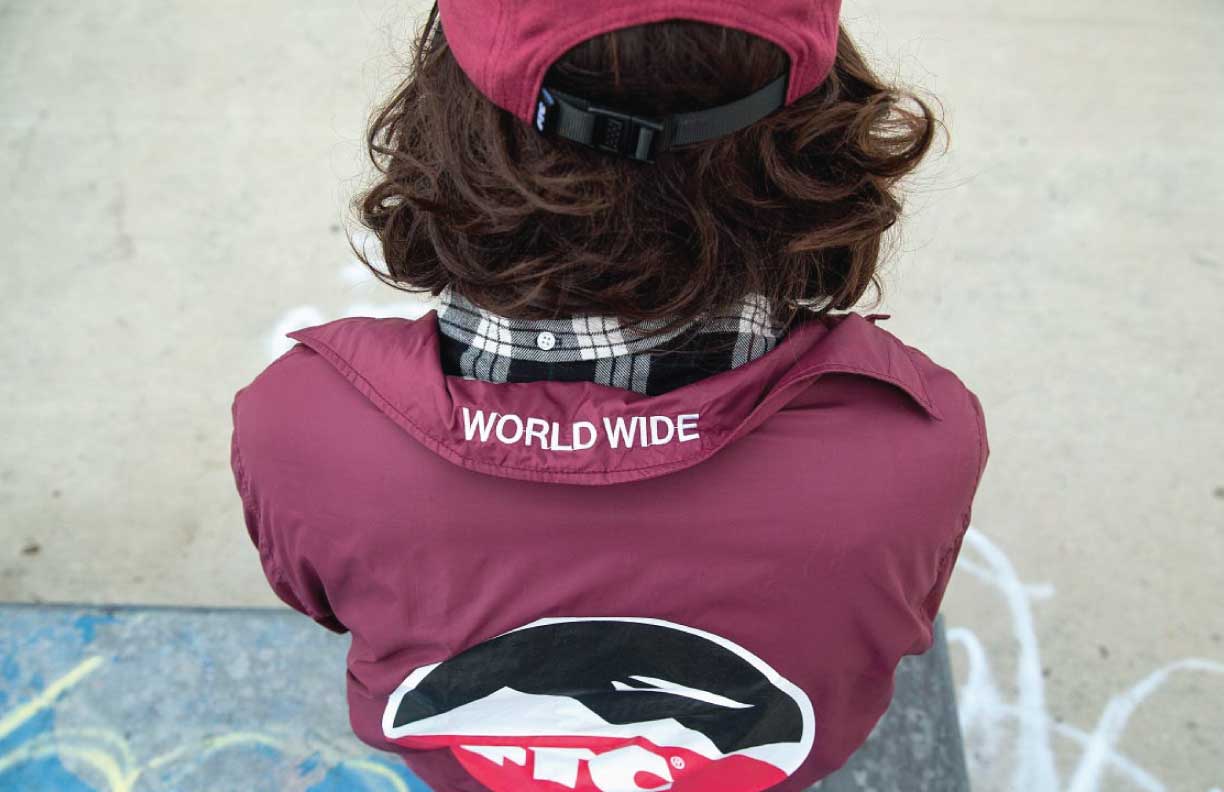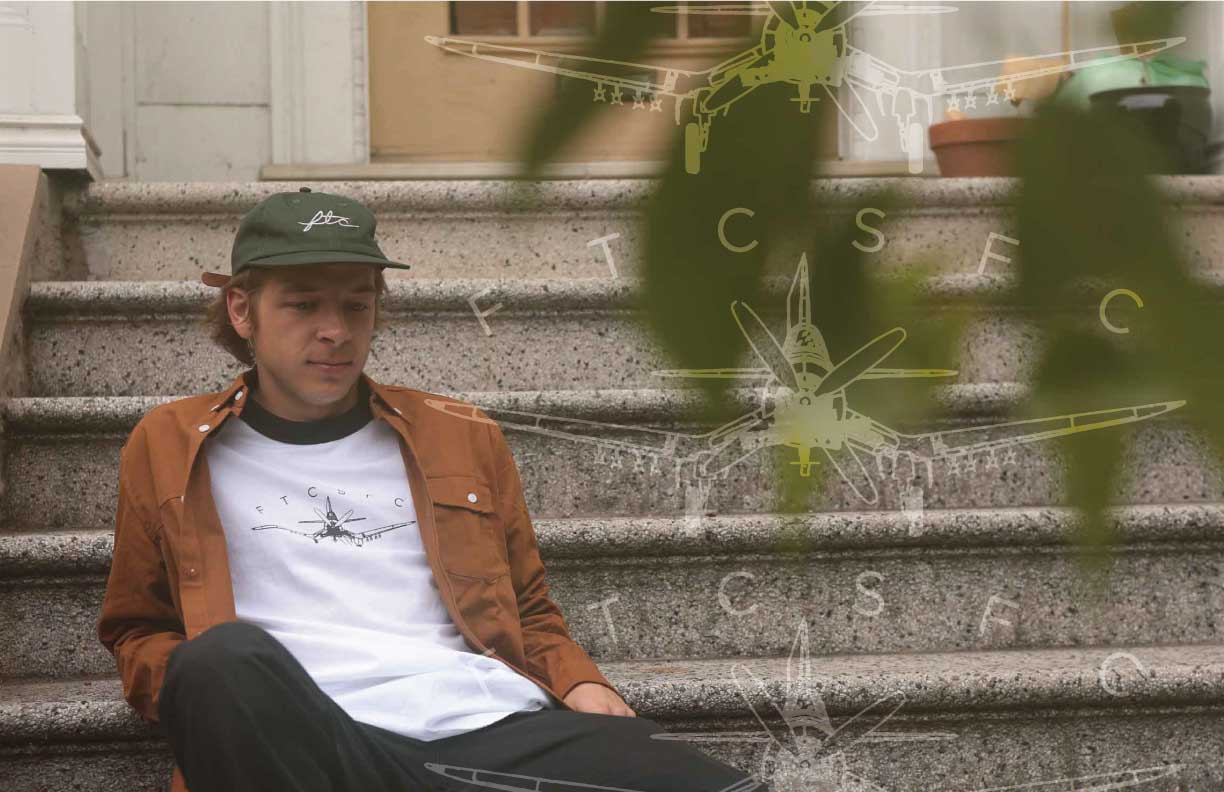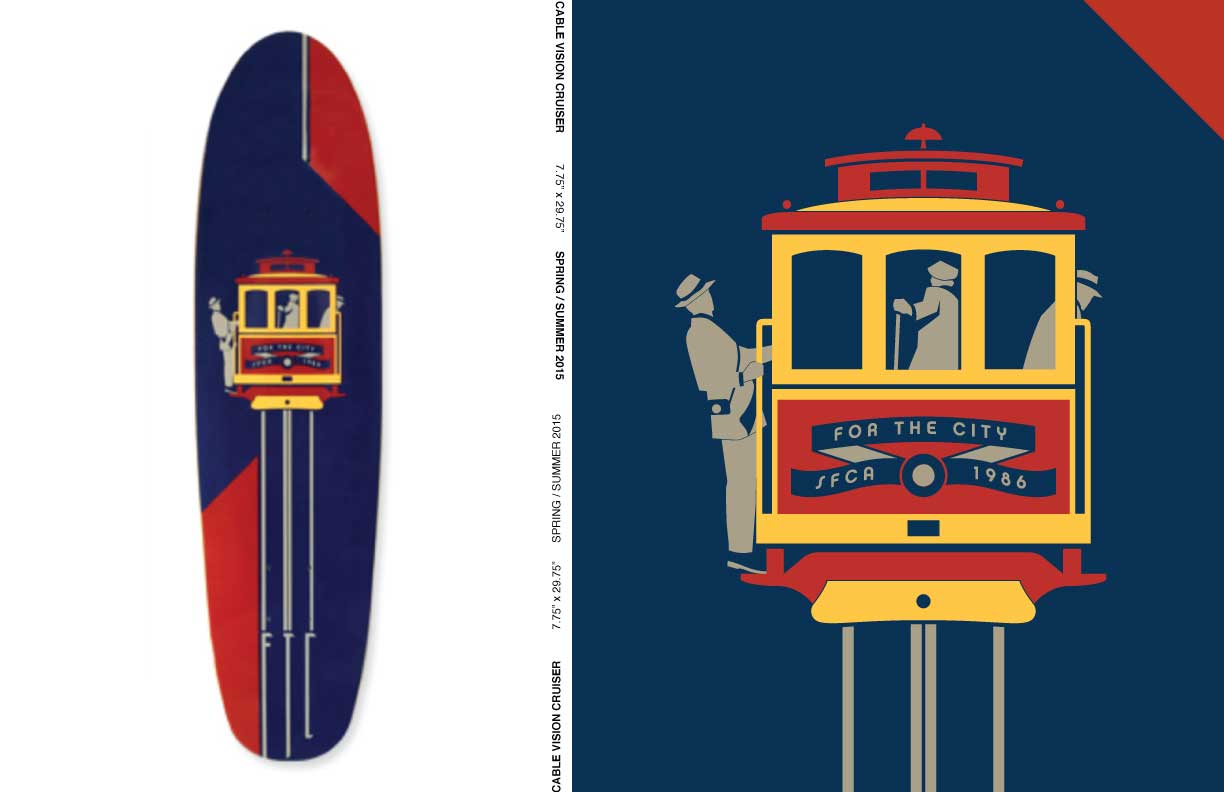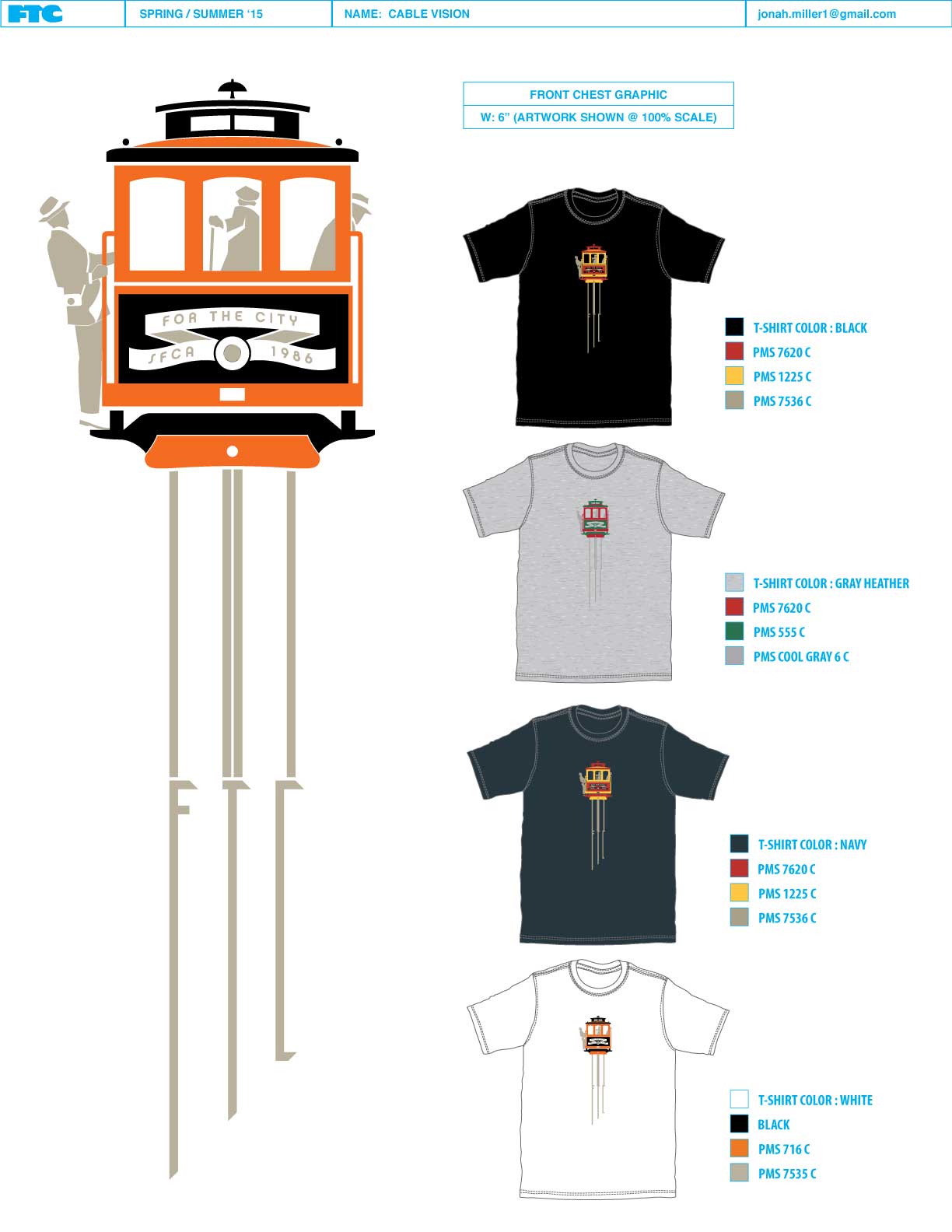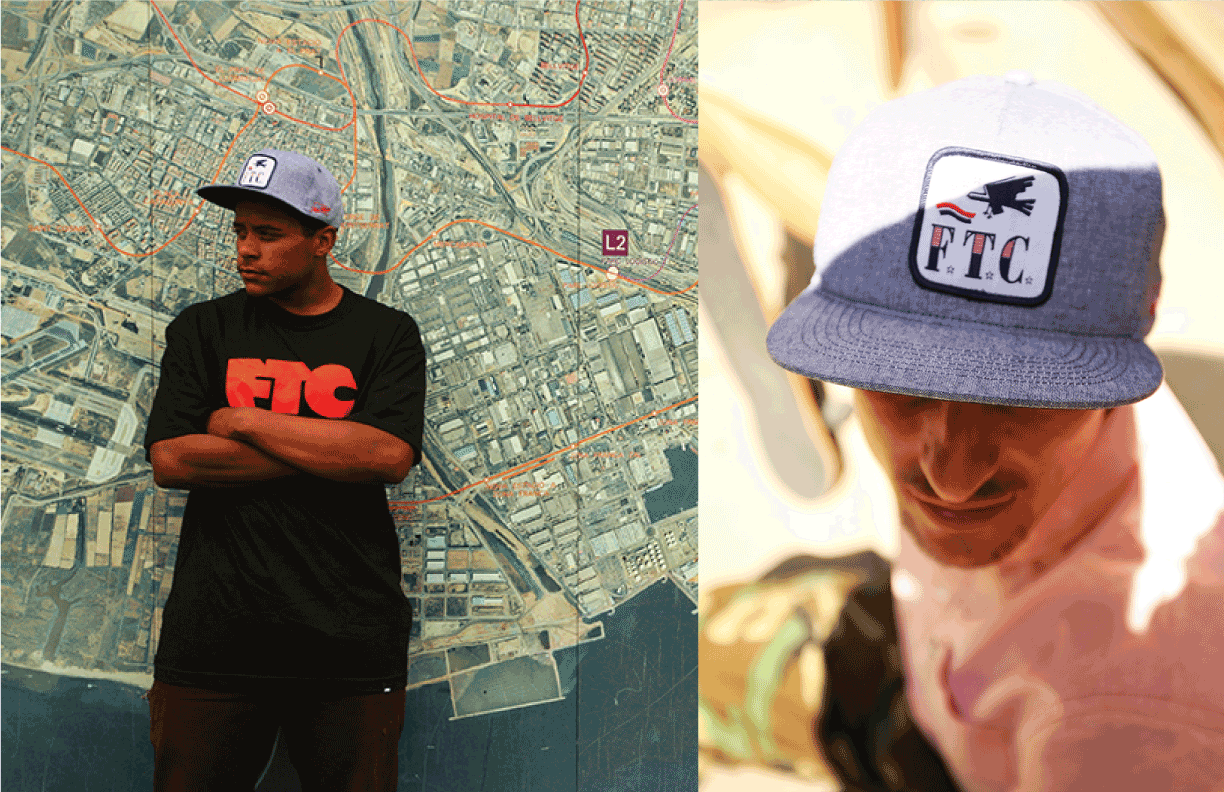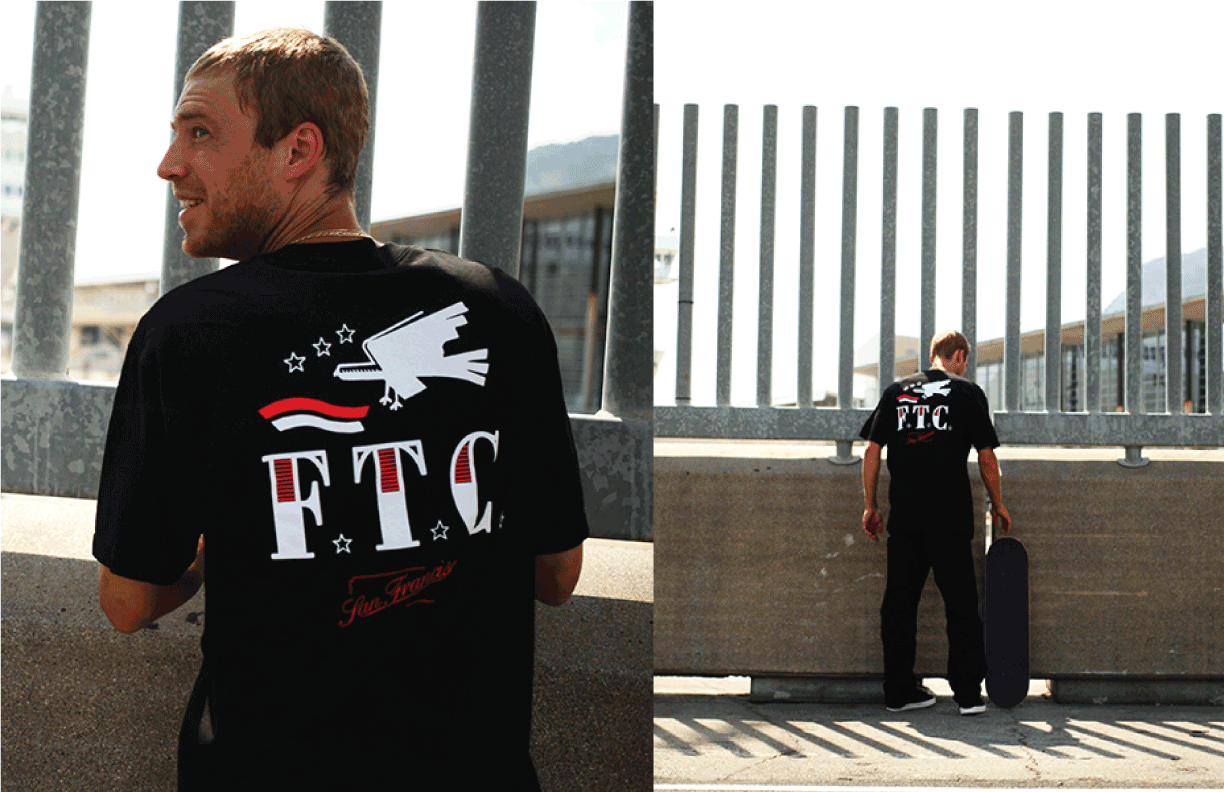 In 2014 I took a road trip from Portland to San Francisco, where I was enamored with the fleet of vintage streetcars running along the Embarcadero.  I visited the San Francisco Railway Museum (located near the Ferry Building) where I learned that the Market Street Railway is itself a moving museum.
Also known as the F-Line, these trolley cars are a functional part of the SF Municipal Rail System.  Comprised of streetcars imported from scores of cities all over the world, the rolling relics of the F-Line have been repainted and restored to pristine condition;  visitors and commuters alike can ride them along a good stretch of the Embarcadero (starting near Fisherman's Wharf), all the way up Market Street and into the Castro.
After seeing (and riding on) these classic trolleys, I thought they'd make the perfect subject for a Western Edition board series.  I approached Ian with the idea to do a run of graphics crafted with the Art Deco motif used in their body styling.  Western released the Route Series in Spring '15: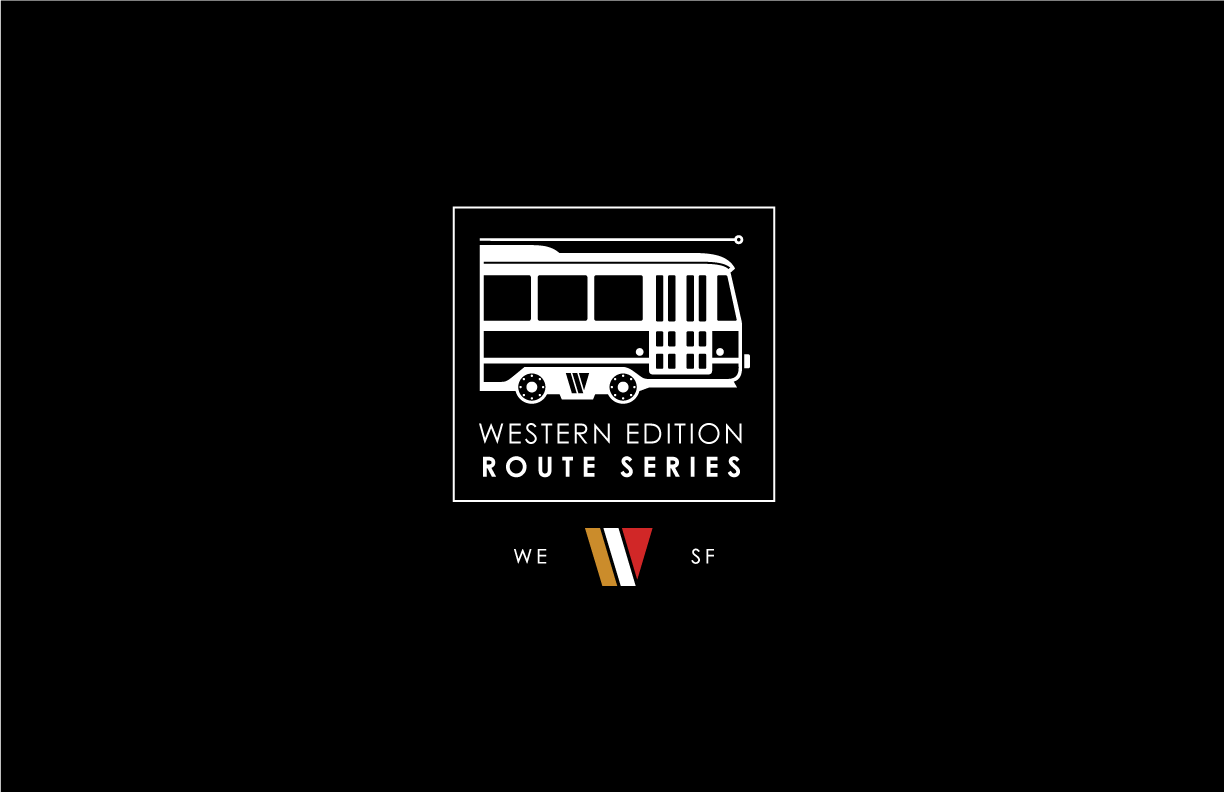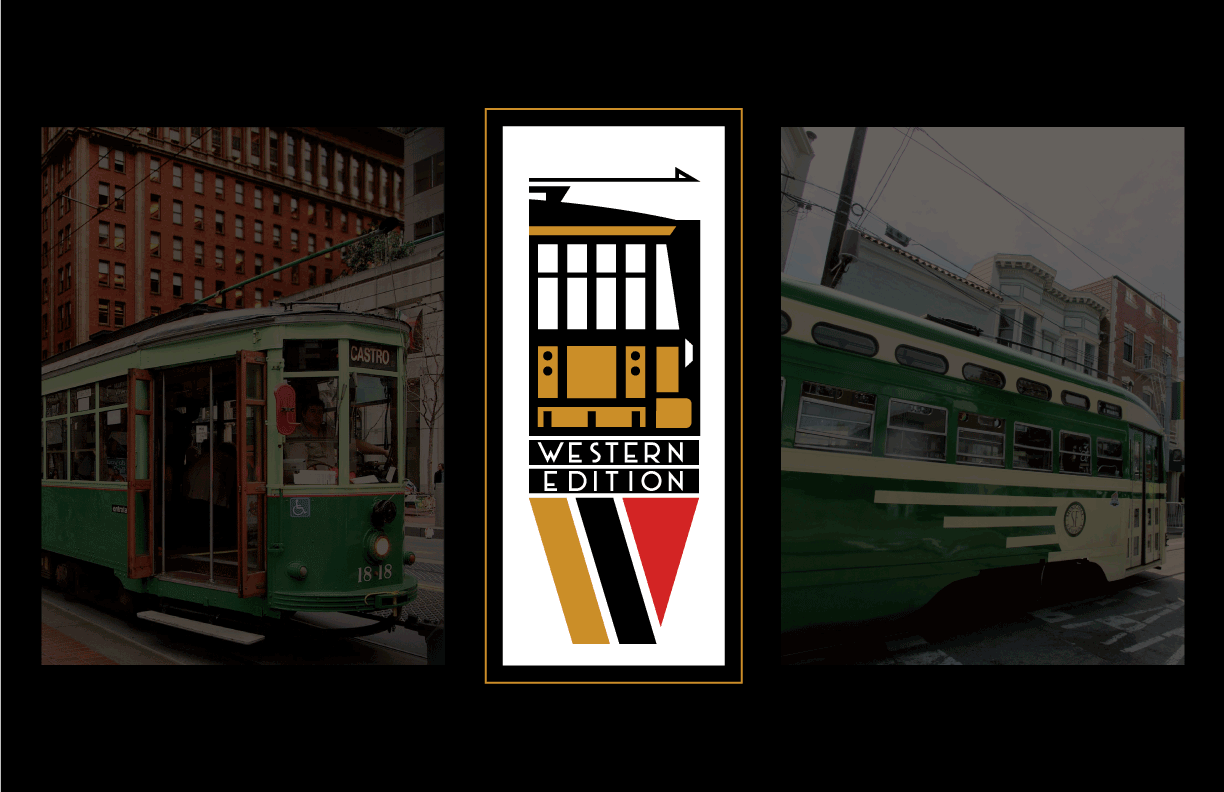 This Western board was especially fun, being for my buddy Nikhil Thayer, whom I got to know and skate with in Portland.  A great skater and a great dude!