adidas
In winter 2015 and a bit of spring '16 I worked a design contract with adidas Skateboarding at their U.S. headquarters in Portland, OR.
After finishing the contract I stayed on with adidas on a freelance basis for a few more seasons.
a note on the images on this page:
All of the graphic work I did with adidas was designed to be applied to product.
For this portfolio, I've put some of my product graphics alongside campaign + catalog photos to create more interesting layouts.
* some images on this page change on mouse rollover *

The first season I worked on with adidas Skateboarding was Fall/Winter 2017. The theme for that collection was 'Court Sport':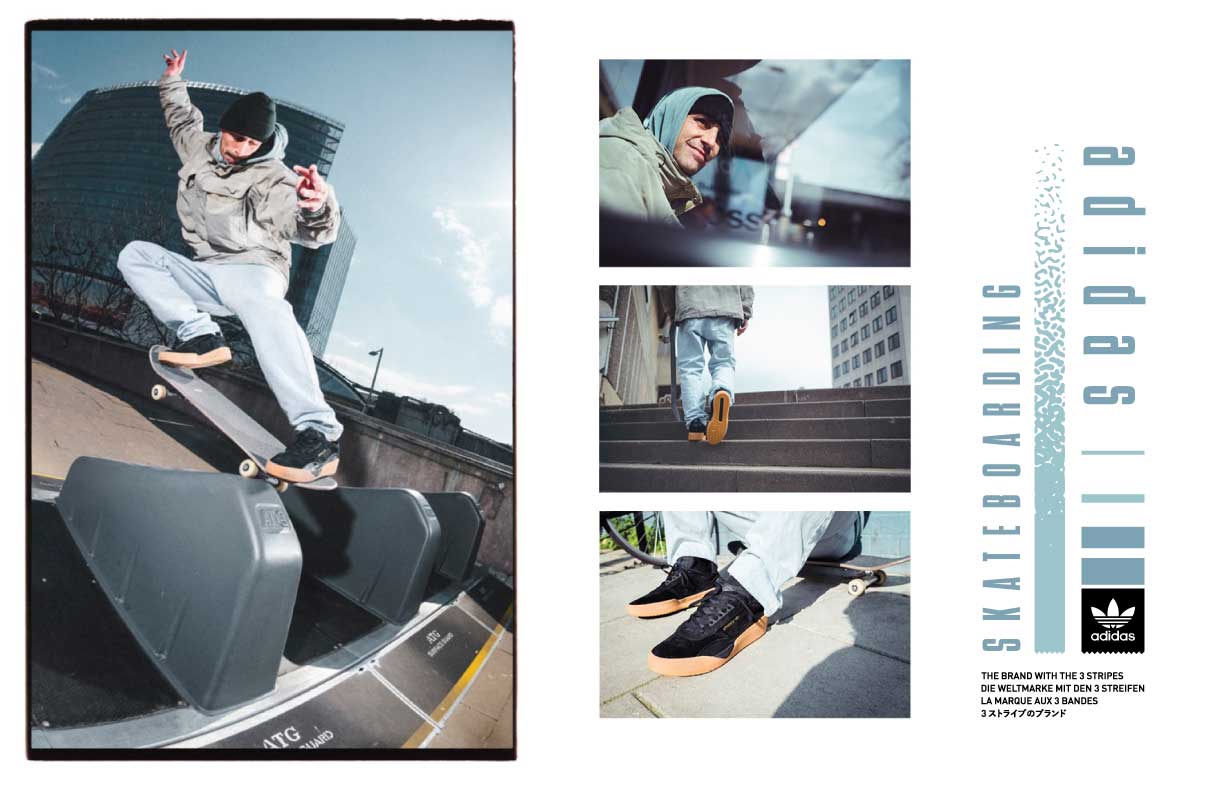 For Spring / Summer 2018, our design direction was New York City-themed.  Tyshawn Jones and Na-Kel Smith had just joined the team, which was announced with a video called 'Broadway Bullet.'
These next graphics drew inspiration from New York signage, murals, transit, and souvenirs.
In addition to seasonal direction, we also worked on 'Toolkit Graphics':  designs made to merchandise with any given product line regardless of overall theme.
Here are a handful of Toolkit Graphics spanning a few different seasons: