BOULEVARD
After graduating college in December 2010, I took a trip out west.  While I was there I crossed paths with Danny Montoya skating in downtown L.A.
During this encounter Toya mentioned that he and longtime business partner Rob Gonzalez were following up Listen with a new brand called Boulevard, and that they were looking for help with design work.
Soon afterward they announced a new BLVD pro, Rodrigo Petersen.  Rob G reached out to me with a graphic concept: a soccer-inspired crest for RP's board.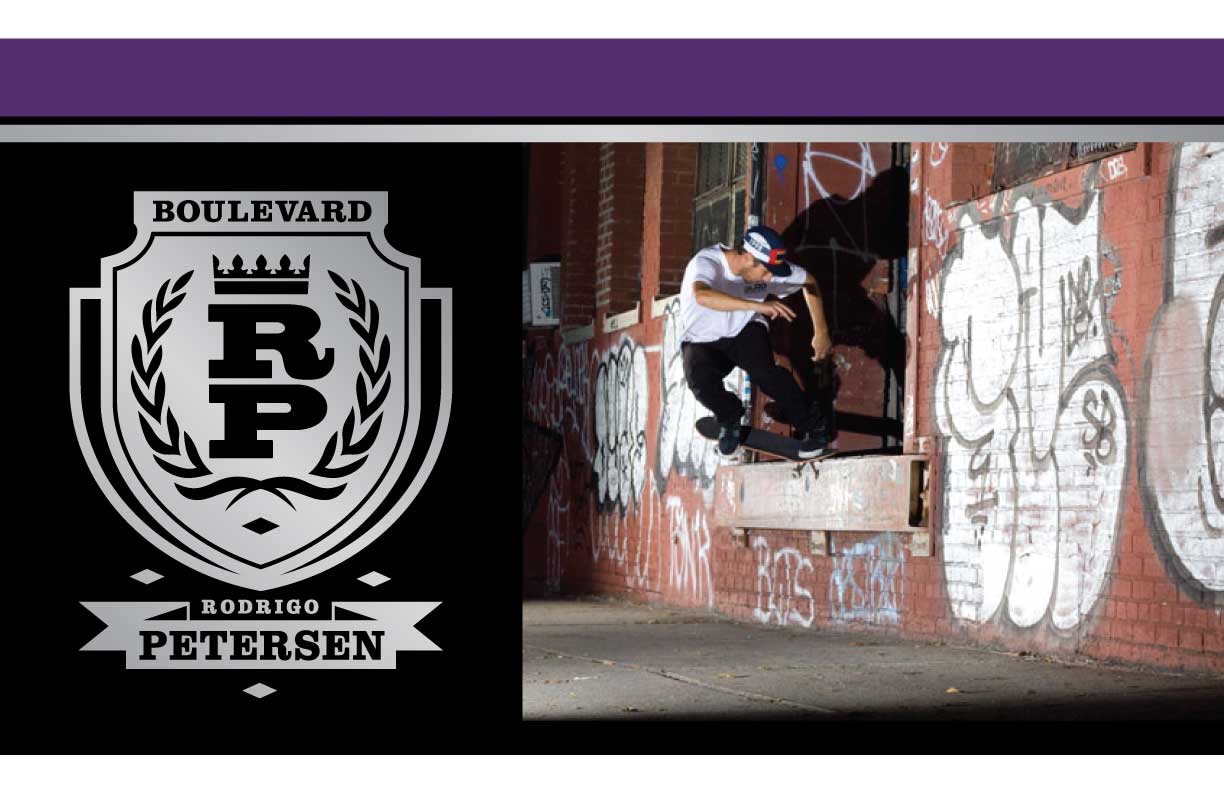 The crown in the lockup is a nod to the provincial flag of Curitiba, Rodrigo's home state.
The design also wound up on a soccer ball that Nike SB presented to Rodrigo in honor of his pro model, shown here with young BLVD am Tiago Lemos.
We wound up doing a whole series of these board graphics, adding new ones as new pros joined the team.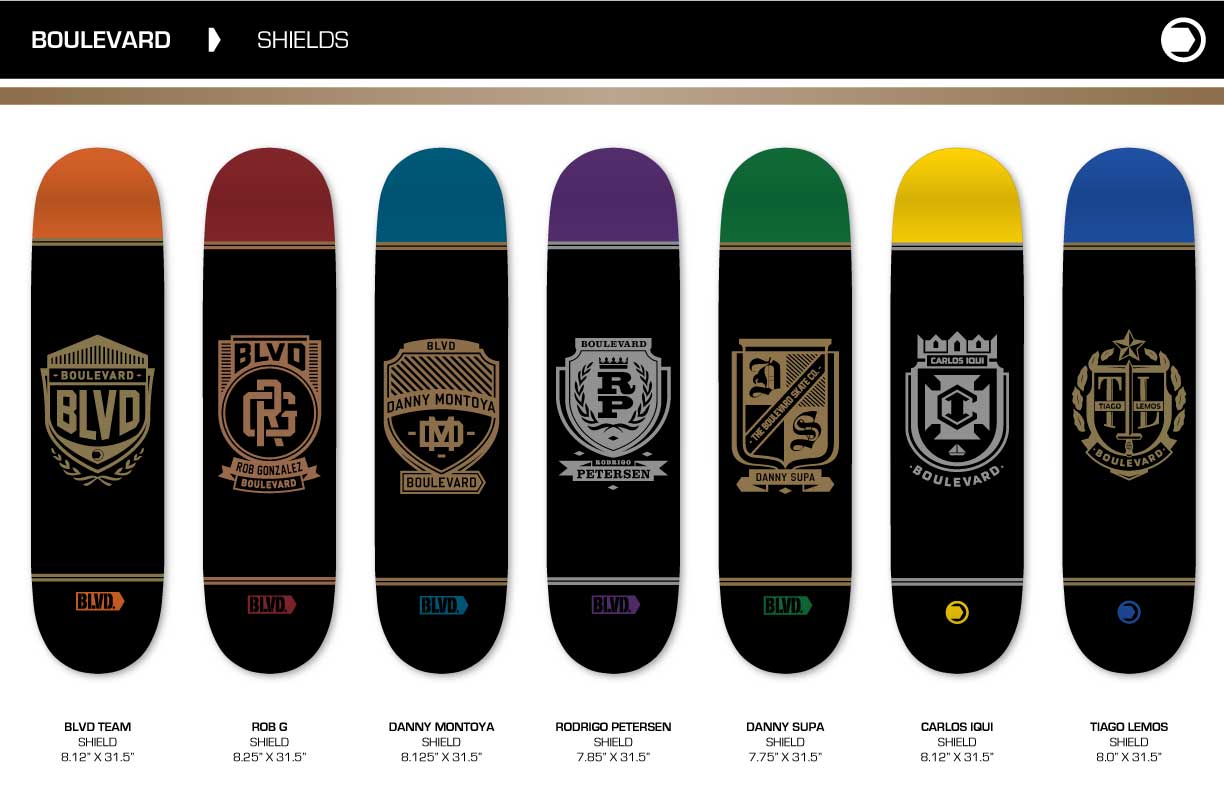 Over a stretch of 7-8 years, from early 2011 through 2018, I made Boulevard graphics under creative direction from Rob Gonzalez.
Rob G and Montoya both had many great ideas for series and one-off designs, and they were always receptive to my own concepts.  I skated Boulevard boards myself for years, which was a fun bonus.
One highlight of the Boulevard years was doing designs for Tiago Lemos and Carlos Iqui.  I had become a fan of their skating through following them as Boulevard ams;  seeing them go pro was awesome.
The 'OG' series for Boulevard was a set of one-off graphics sprinkled with inside humor…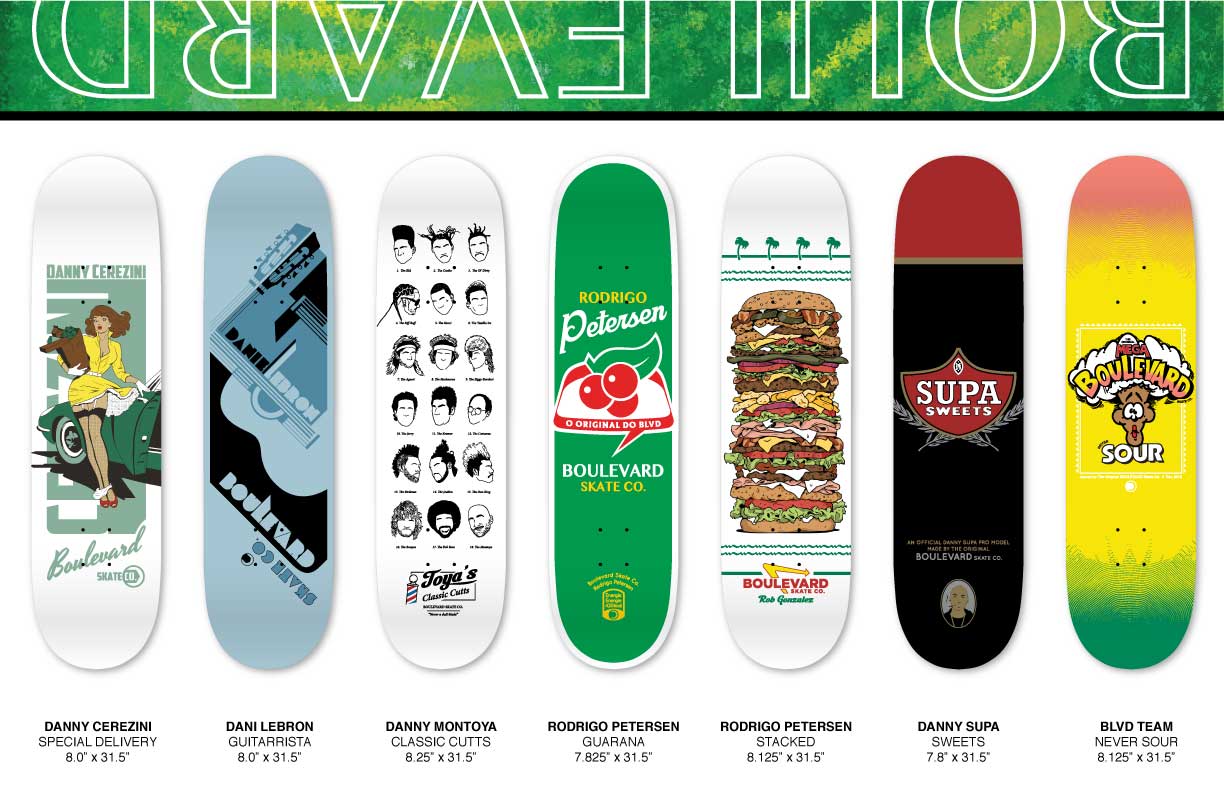 Toya got called out for bald-headedness…
Supa's Swisher Sweet proclivity got put on blast (this one was popular)…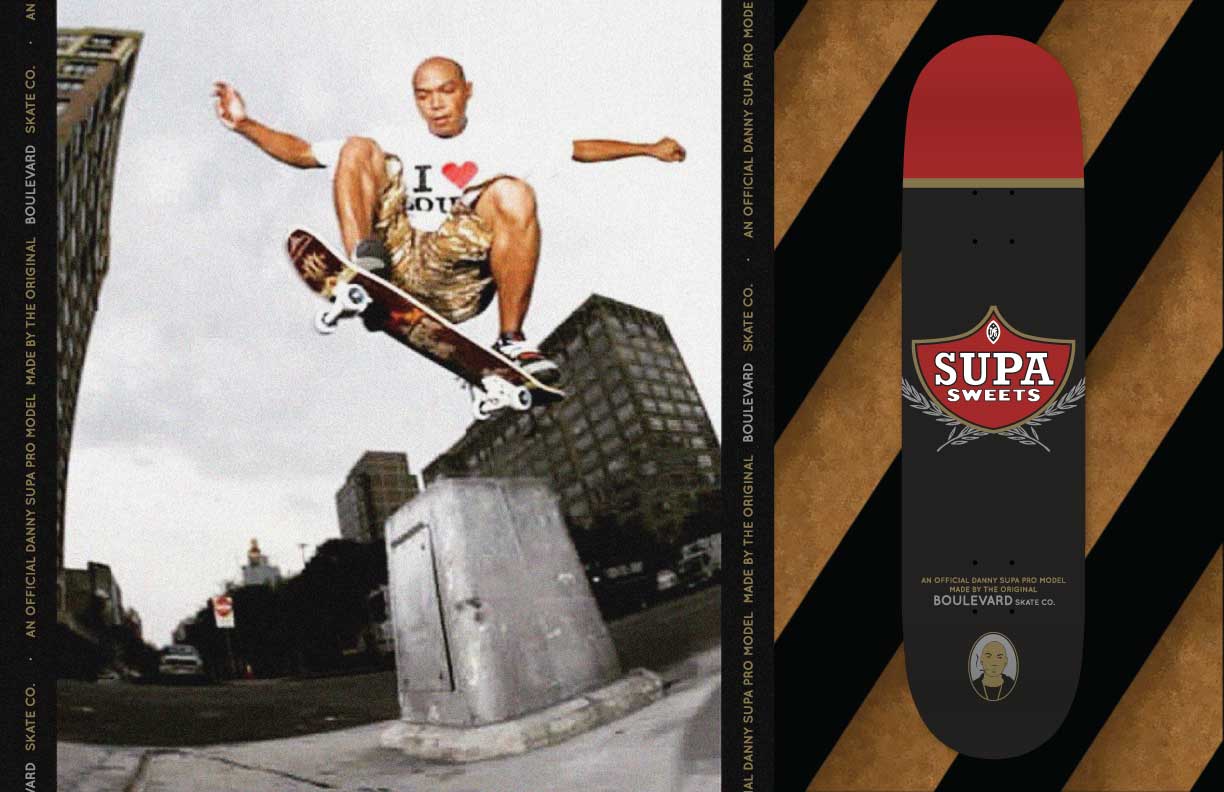 Rob G's board, the stacked burger, was a salute to his food-getting squad, the Steady Eating Crew…
It became a standing joke that many of Cerezini's graphics featured hot babes, as he considered himself an international playboy…
Themes for Boulevard graphics often started with the city.  This group of boards, the 'Transit' series, was inspired by subway maps.
I did this animation using After Effects as an Instagram ad back when the cutoff time for videos was 15 seconds.
The song is from the intro to the classic 1980s graffiti documentary Style Wars.
The 'Golden Era' series for Boulevard is a personal favorite.  Under creative direction from Rob G, we remixed classic 90s hip hop album covers to relate to the Boulevard pros.  I drew the illustrations in Photoshop using a Wacom tablet.
This edit they made to promote the concept is a great mix of old and new footage of the Boulevard OG's . And of course, the soundtrack is classic.
Cruising Is Not A Crime:  a series of one-off graphics with something for every Boulevarder.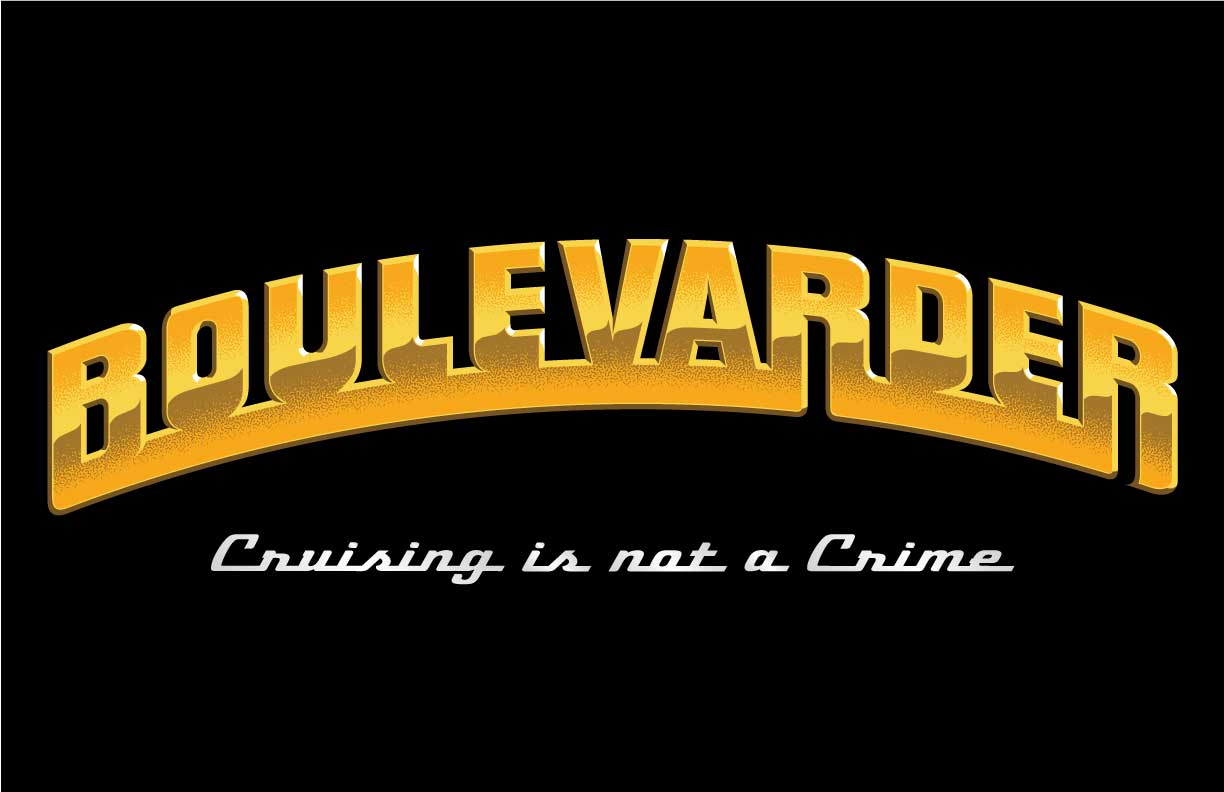 If you like skateboarding, definitely take 56 seconds to watch this: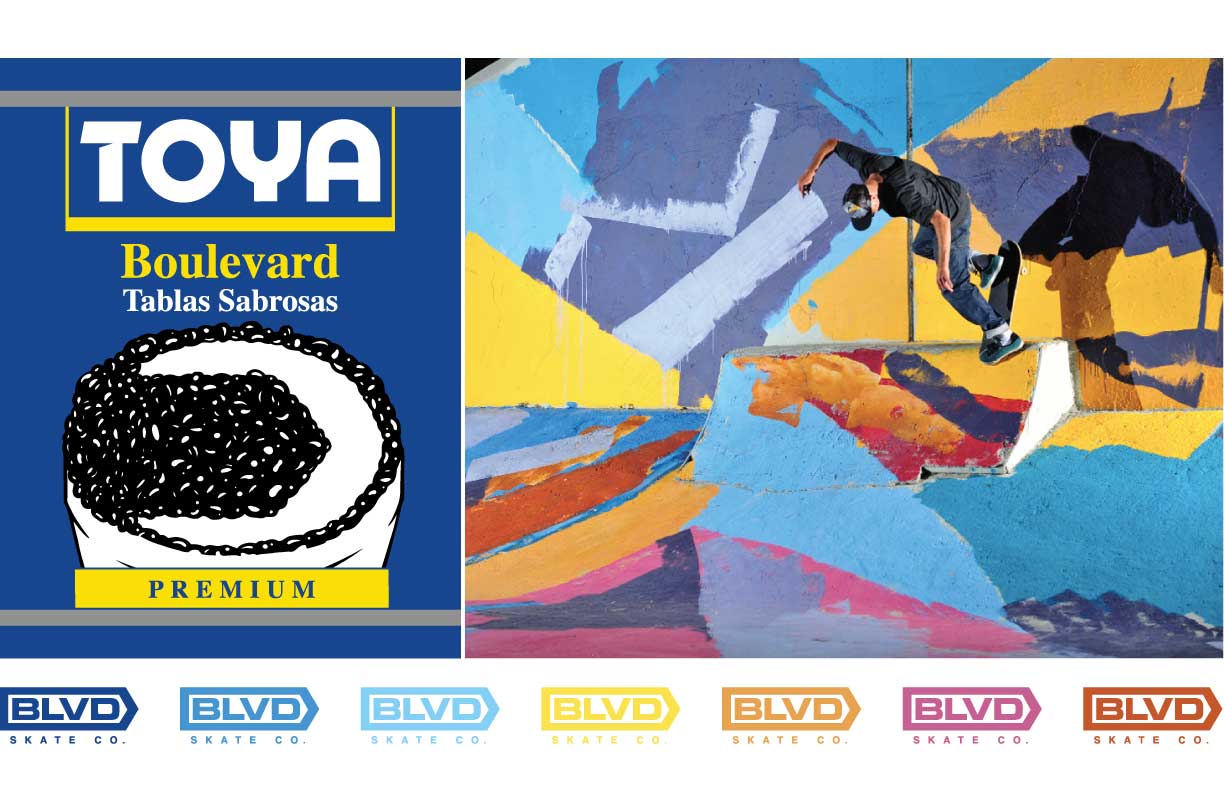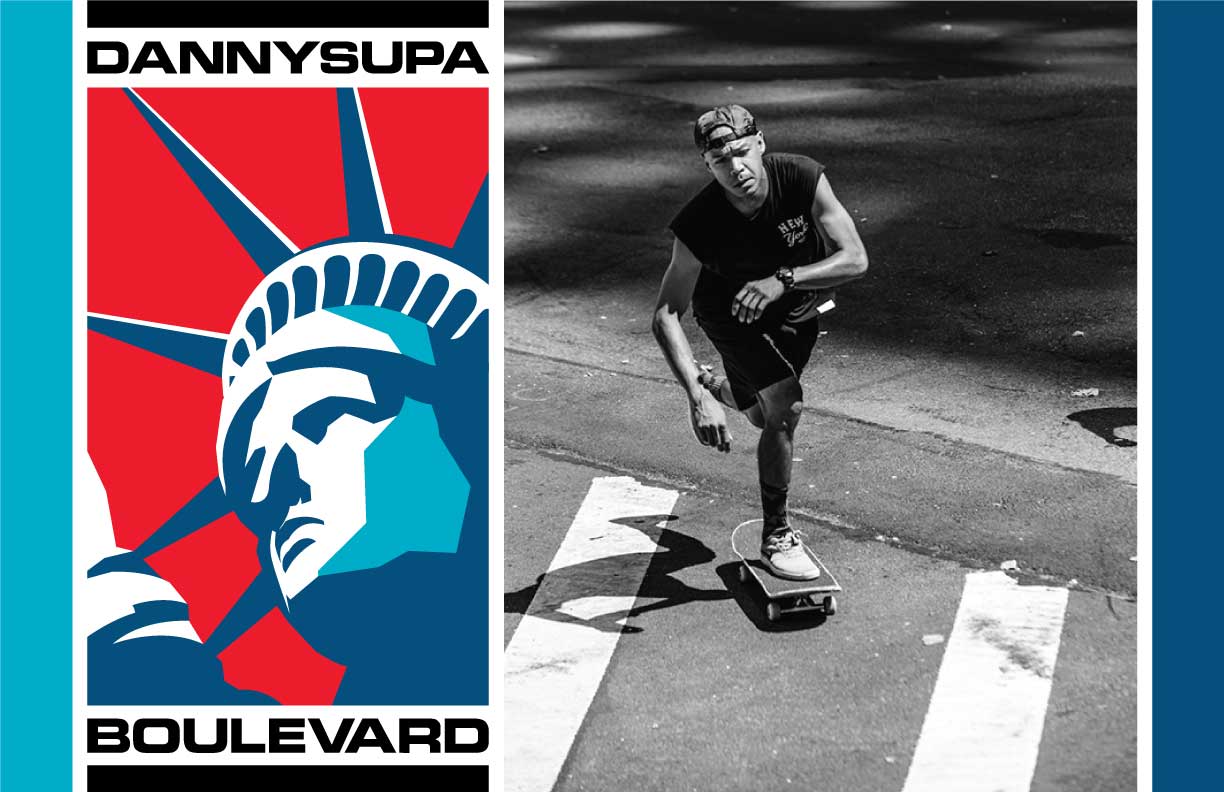 The 'Carrera' series for Boulevard was extra fun for me as a fan of automotive design.  I found a great archive showcasing photos of classic supercars;  to translate them to board graphics, we printed them as halftones on white backgrounds.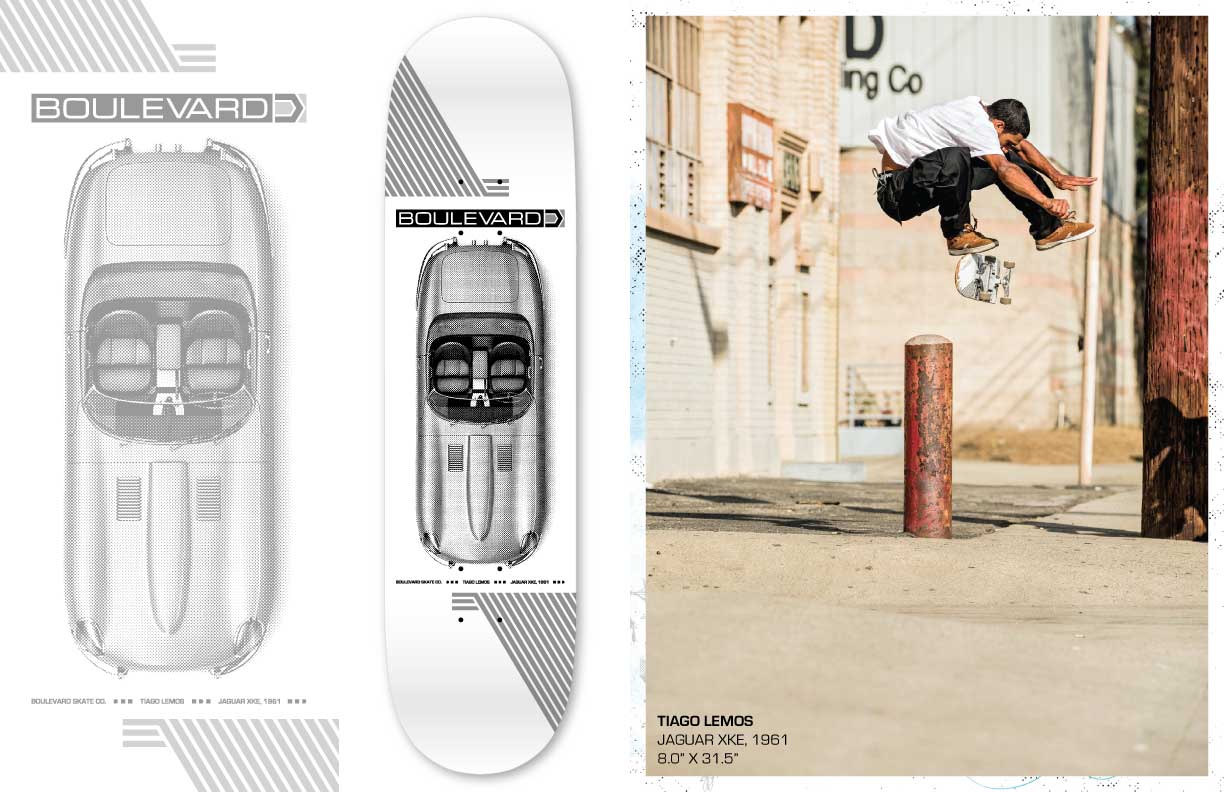 Besides skating, one of Tiago's pastimes growing up in Brazil was soltar pipas;  kite fighting.  They put shards of ground-up glass on their kite strings and battle each other until one line is cut.  The winner gets to keep the loser's kite.
This is one of my favorite Boulevard graphics, as it was a special request from Tiago.  I did the original illustration using Prismacolor markers.